Sala do Capítulo – [En] Chapter Room | Visita al Convento de Cristo | Otoño 2019 – Parte 6
Frente a la Iglesia Redonda se encuentra una sala, la misma en una planta más baja que el resto de lo que está a su entorno, como puede observarse en las imágenes se encuentra vacía, solo algunos pequeños tallados en el techo, y al fondo una gran ventana, que posee lo que parece dos asientos y un arco con decoraciones talladas.
[En]In front of the Round Church is a room, the same on a lower floor than the rest of its surroundings, as can be seen in the images is empty, only a few small carvings on the ceiling, and in the background a large window, which has what looks like two seats and an arch with sculpted decorations.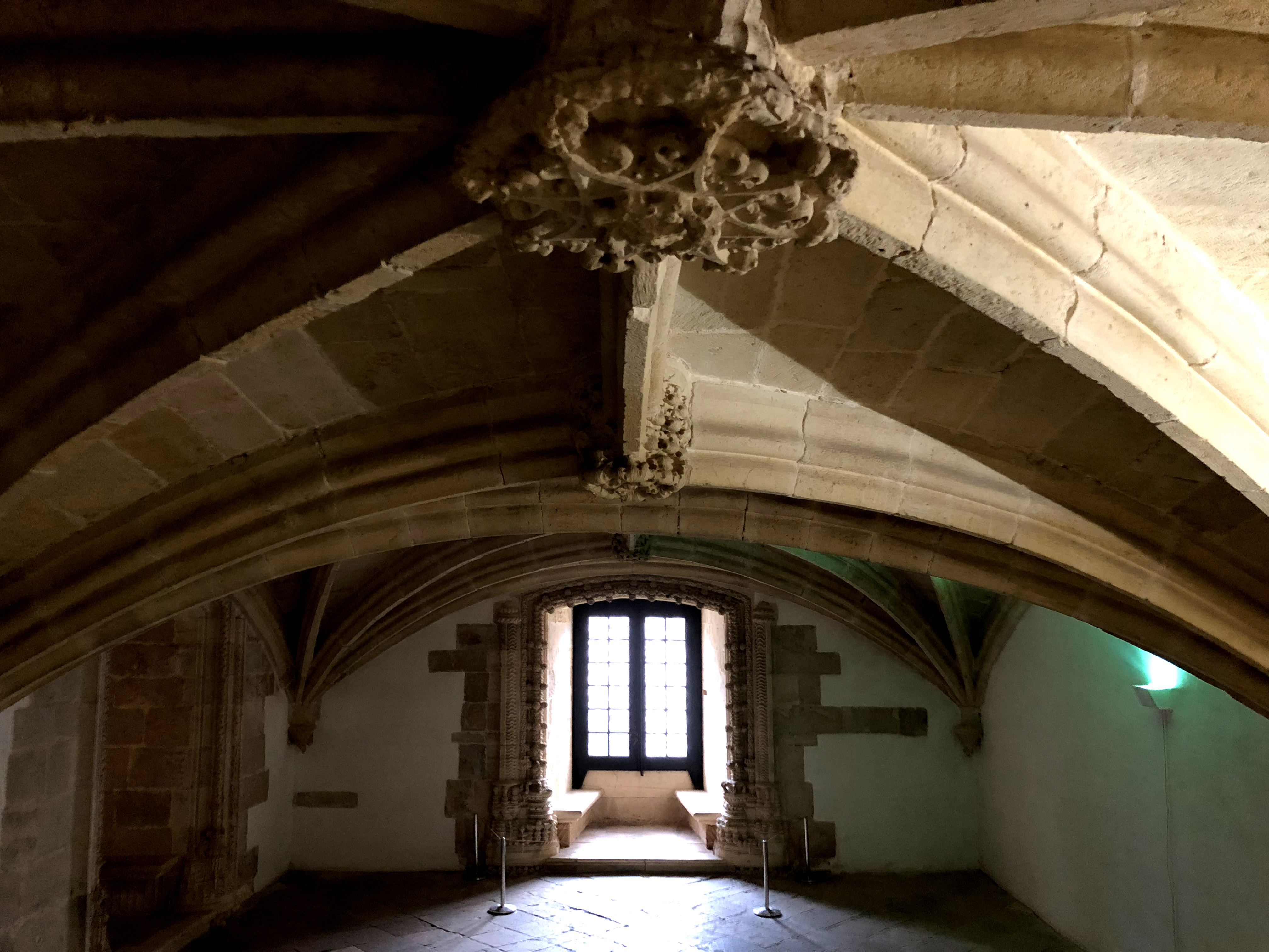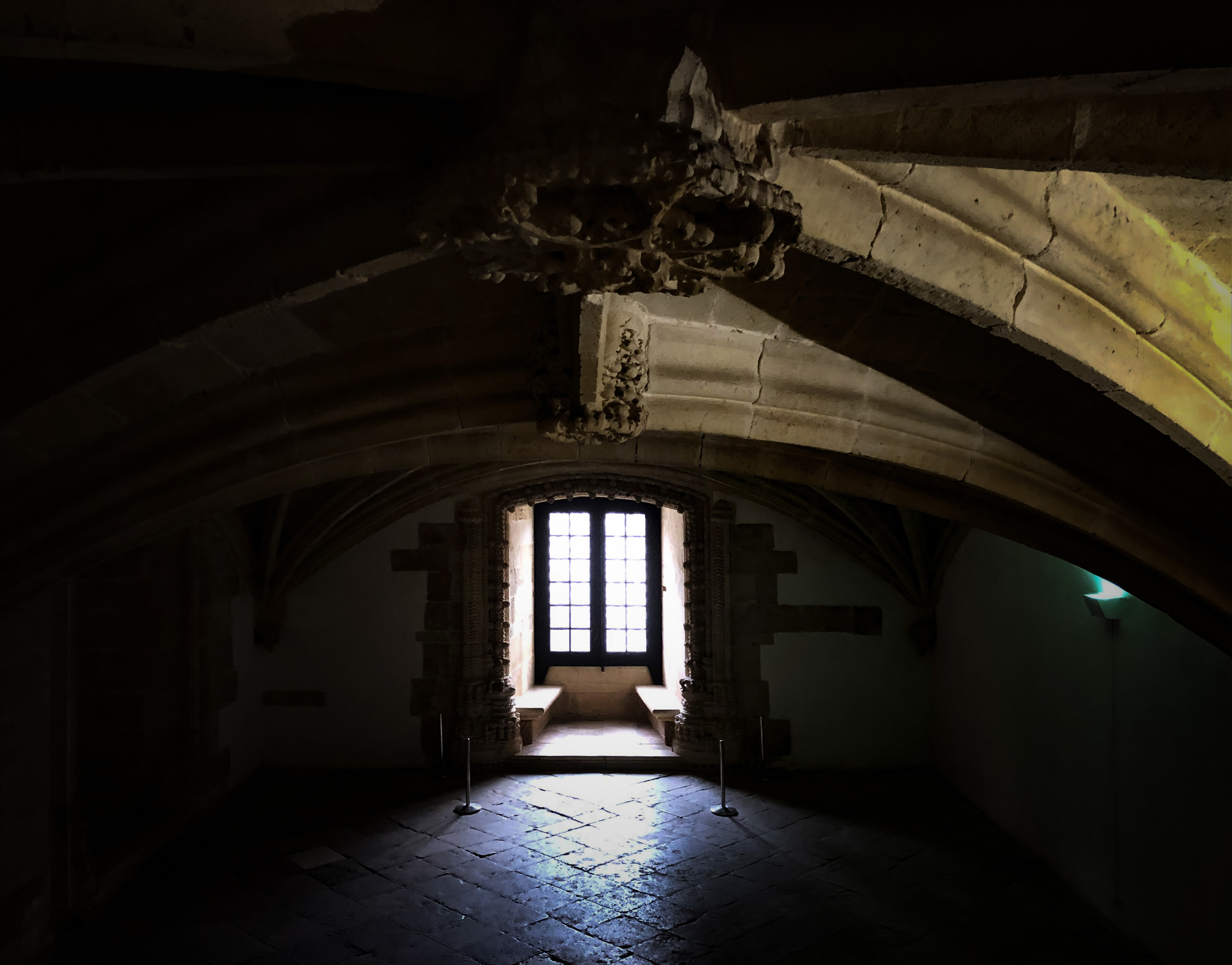 Al observar por ella la vista da al patio interior, que más tarde al dar un paseo podemos notar que mirábamos por la famosa Ventana o Janela Manuelina, que más adelante mostraré con mayor detalle.
[En]When observing by her the view gives to the patio or internal courtyard, that later when giving a walk we can notice that we looked for the famous Window or Janela Manuelina, that later will show with greater detail.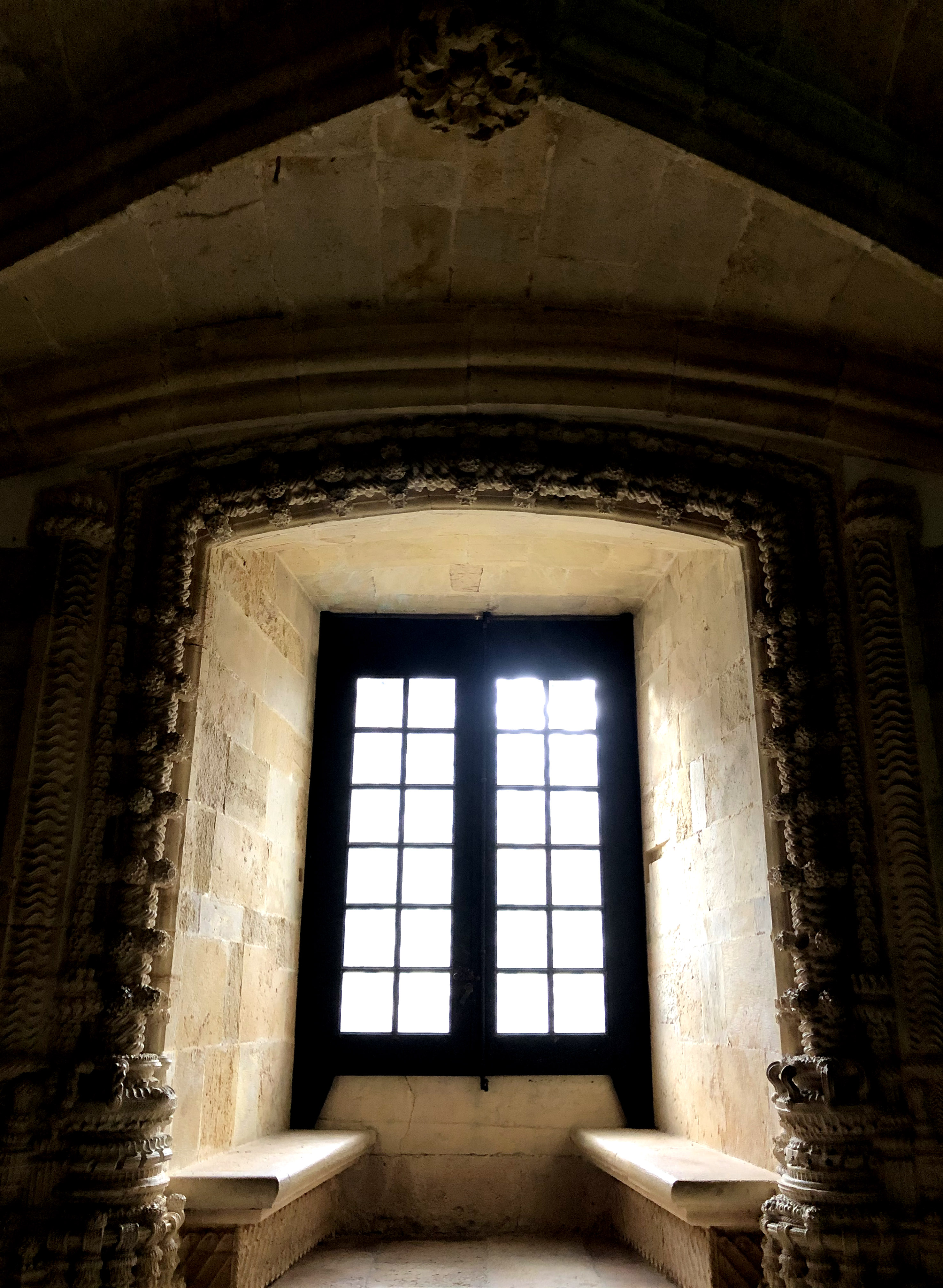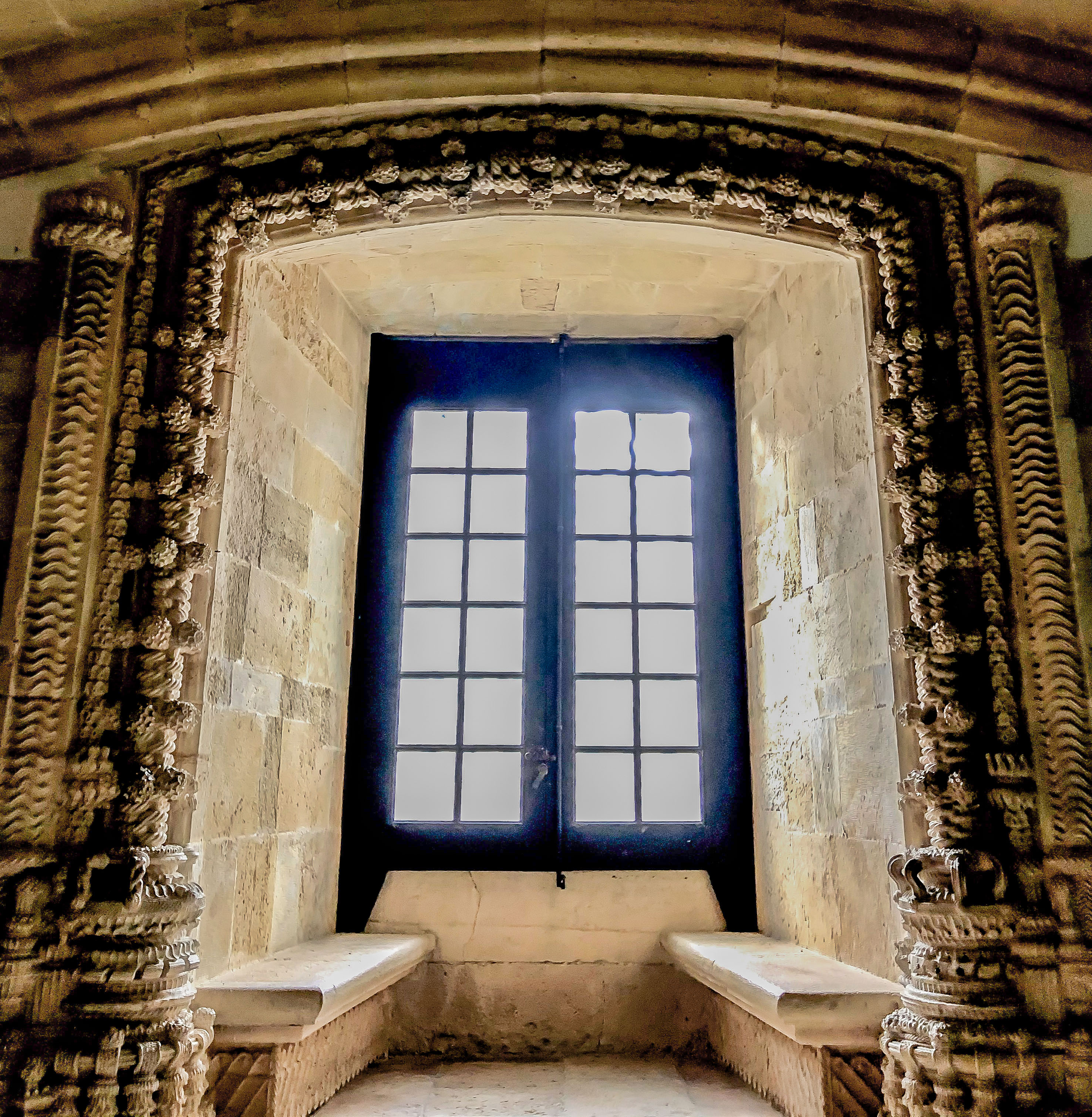 La entrada/salida de este salón, da para capturar lindas imágenes desde otra perspectiva de la Iglesia Redonda. Dejaré un par de imágenes extras donde se ve con mayor detalle el tallado o diseño del techo.
[En]The entry/exit of this room, gives to capture beautiful images from another perspective of the Round Church. I will leave a couple of extra images where you can see in more detail the carving or design of the ceiling.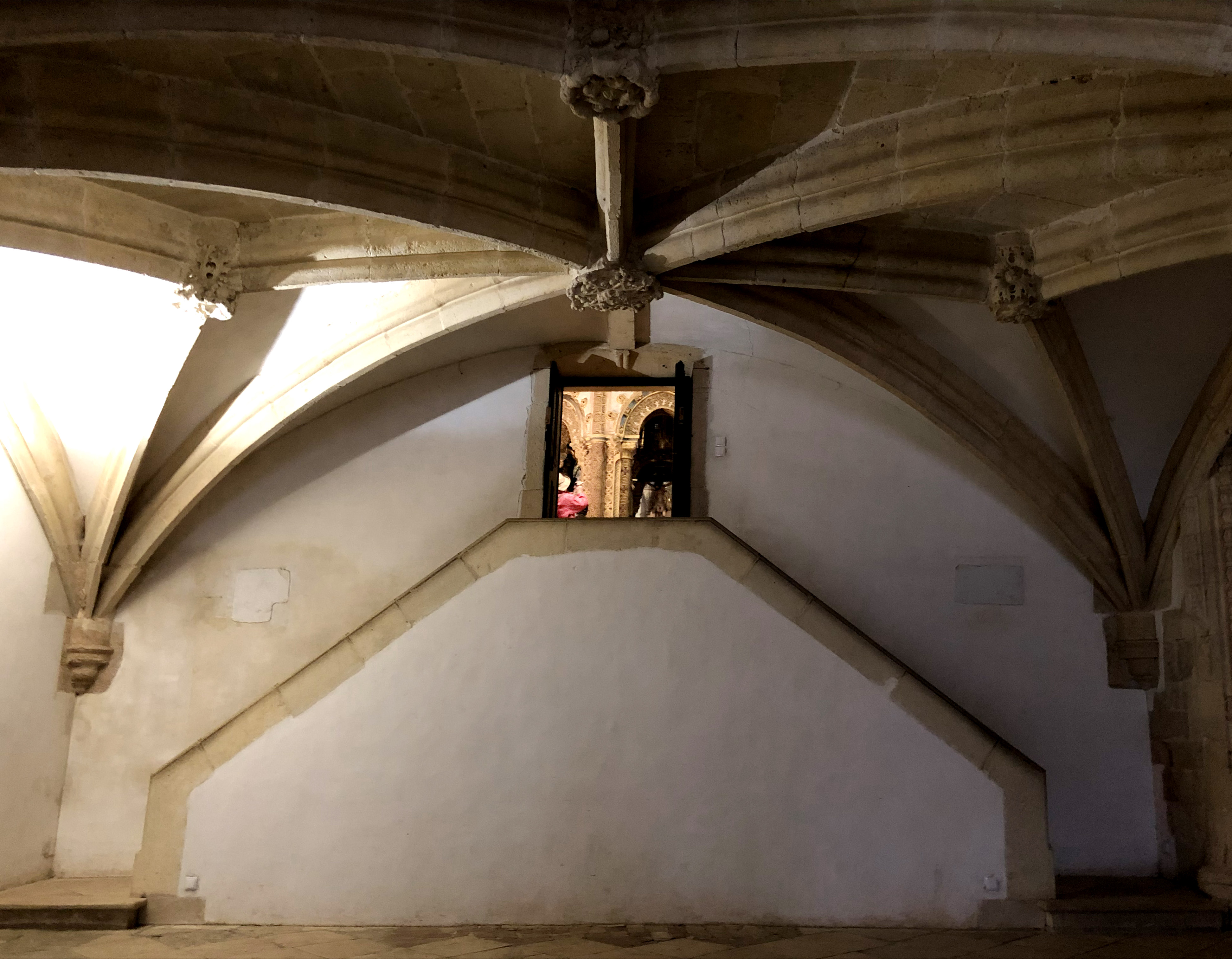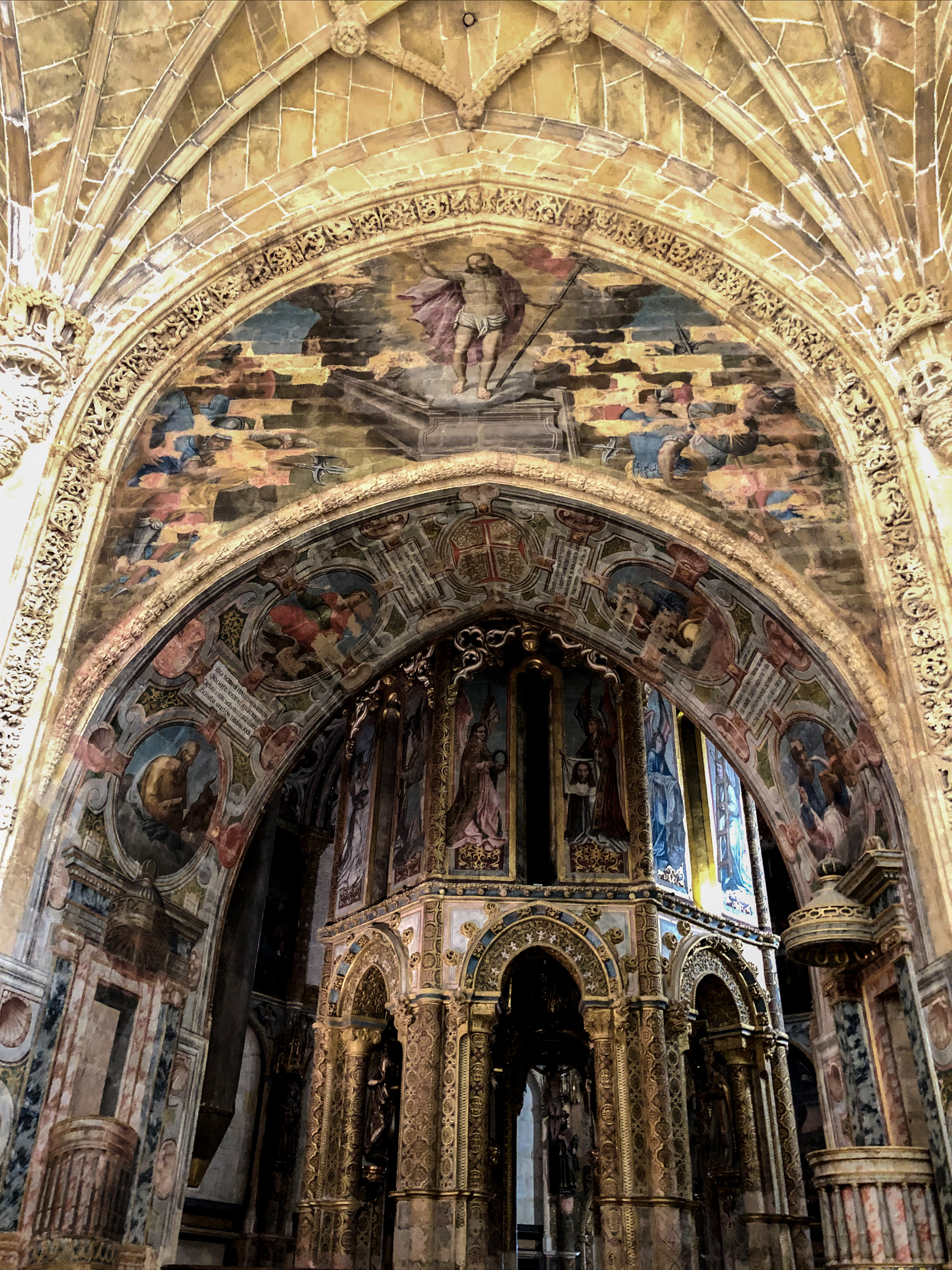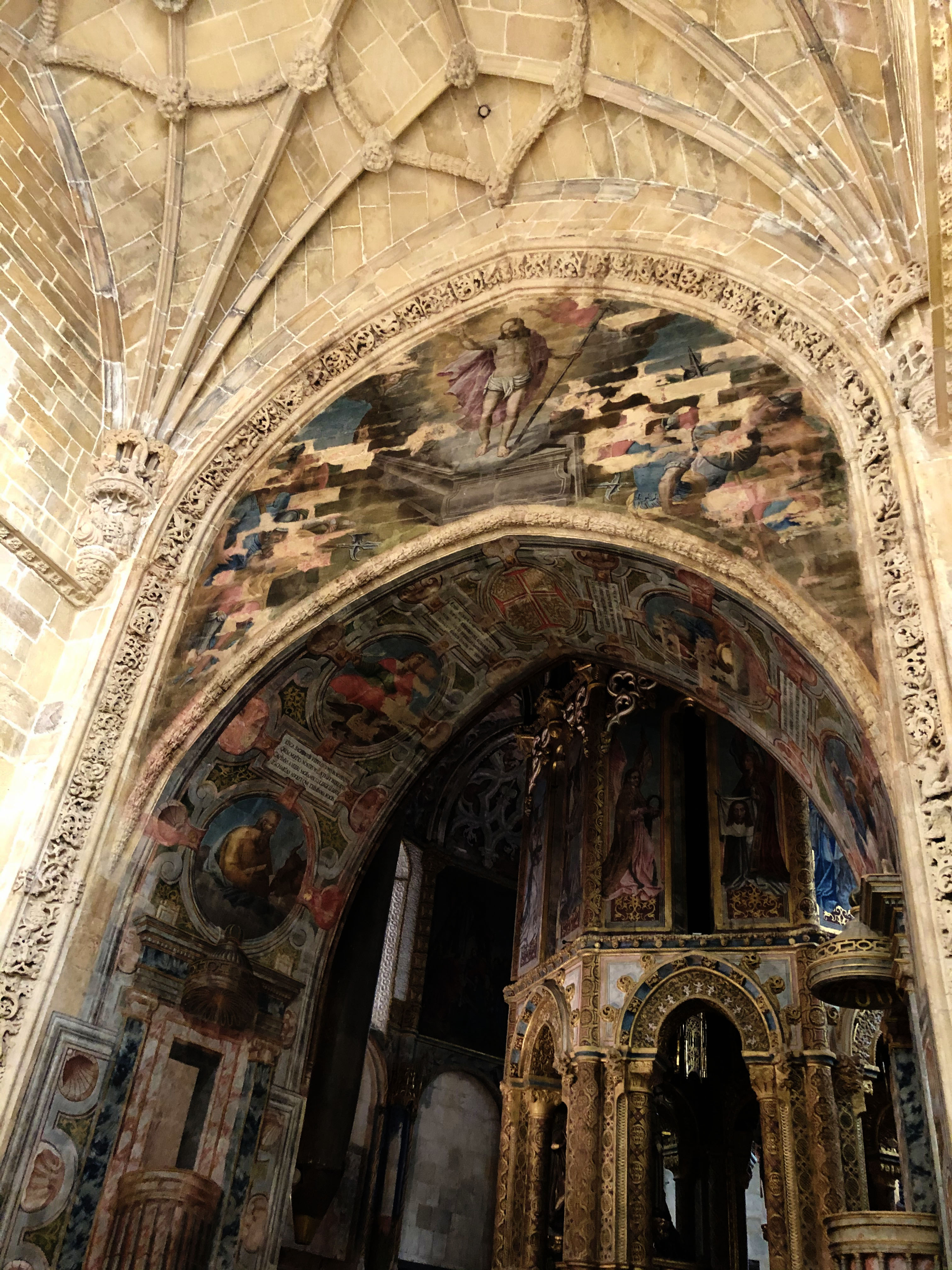 Para conocer un poco más sobre la historia del Convento de Cristo entra en este [enlace](https://pt.wikipedia.org/wiki/Convento_de_Cristo).
[En]To know a little more about the history of the Convent of Christ enter this [link](https://en.wikipedia.org/wiki/Convento_de_Cristo).
Taken with an IPhone X. All Rights Reserved
All photographs are my property, I like to share them as well as my experiences.